NEW 4.0
N

ECINA

E

ntrepreneur

W

orkshop
NEW 4.0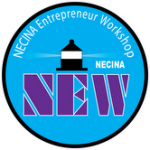 New projects are welcomed to join NEW 4.0
Have an itching start-up idea, but wondering how to take it to the next step?

Want to find your co-founder and teammates?

Want to enrich your knowledge, complete your business plan and sharpen your presentation skills?

Want to network with your peer entrepreneurs who share your path and passion?

Want to connect with investors who share your vision and value for the business?
Three easy steps to engage
Once registered, you will get invited to our monthly meetup in Cambridge
What is NEW?
By Entrepreneurs, For Entrepreneurs.
The NEW Accelerator is a startup incubator program organized by NECINA, a non-profit organization with 19 years history of building extensive resources and networks in New England and China. It is six month of systematic training and rich networking during which the teams meet up monthly at the heart of Boston's innovation hub. During each event, you will have opportunities to
Network with region's top VCs and entrepreneur community leaders
Attend seminars given by industry experts, successful entrepreneurs and business leaders on strategy, marketing, leadership, legal and accounting.
Present and practice your business plan, and receive live feedbacks from VCs, industry experts and peer entrepreneurs.
Create your own social circle and support system of peer entrepreneurs
In addition to the monthly gathering, NEW will:
Offer participating teams the opportunity to join selected NECINA conferences and events.
Offer participating teams the opportunity to join NECINA Job Fair to recruit your team
Offer participating teams discount to events offered by NECINA's peer organizations.
cash prizes to top 3 teams in final round, scored by our judge panel
Why is NEW?
NECINA is a 19-year old nonprofit organization for and by a community of 3000+ professionals and entrepreneurs in technology and business. We can serve you better than others!
We emphasize culture and community value for people like you. We know you better than others.
We try hard and are confident that NEW will bring your startup to a new level!
We have a strong pool of partners/sponsors:
Who Needs to Attend
Startup Founding Team – Early stage startup team that needs help improving the business model, recruiting team members, and seeking investment from US and China.
Growth Stage Company – Team that has launched its business and is interested in expanding the business impact
Professional – Who is interested in participating in startup activities and joining or contributing to these early stage businesses
College or Graduate Student – Who is looking to gain experience in startup environment
Our Track Record
This is the fourth year that we run the program.
We have helped numerous entrepreneurs grow their ideas and businesses, connect them with funding and market.
The following is partial list of startups that have successfully graduated from the program:
Several examples of our Mentors/Speakers
NECINA NEW program has a deep pool of established and proven investors, entrepreneurs, domain experts in corporate management, sales and marketing, as well as legal and finance services. Here are few examples of mentors that participate in our NEW 4.0 sessions.
 EDGAR MARSI

CEO and President at Qualtré Inc.
SHELDON BORKIN

Managing Partner at Strategic Angles
WAN LI ZHU

Principal at Fairhaven Capital
 TINA WEBER

Founder/CEO of A Starting Line; Director of Lean Startup
PATRICIO FEDER

Director of Marketing at Brunswick Laboratories
JAKE SIMPSON

Divisional Vice President (DVP), General Manager at PTC
Examples of NEW program graduates
NuVolta Technoloy (Built business strategy throughout NEW program, raised $4M, company is now in the Bay area and Shanghai)
AiZhiBo TV (raised $1.2M+, company is now operating in China)
SmartWok (Closed angel round, now raising Series A)
TVision Insight (closed first round, admitted to TechStar New York. Recipient of 2015 Mass Challenge Award)
Blanc – (company sold and exited)
Dreamech (Launched and has been operating in U.S.)
LeanGap (Launched by ex-NEW program graduate)
NEW 4.0 Schedule (subject to change)
Monthly Workshop Schedule:
Jan. 23, 2016: Pave the way from academic circle to entrepreneurial world (joint event with NECINA career conference).

Feb. 18, 2016::  Business model and lean startup.

Mar. 17, 2016: Company, team formation,  and legal considerations.

Apr. 21, 2016: Product validation, marketing and sales.

May 19, 2016: Final pitch to VC.

June 18, 2016: Final winners announcement & demo day on NECINA 20th Anniversary.
NEW 4.0 program site
Please make sure you register on our program site to receive latest program schedule and event updates.
Program Contacts:
NEW Program is proudly sponsored by