NEW 2014 Mentors
NEW 2014 Mentors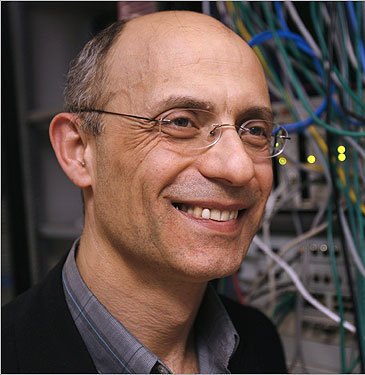 EDGAR MARSI, CEO and President at Qualtré Inc.
Mr. Masri was appointed the CEO and President of Qualtré in 2008. From 2006-2008, Edgar rejoined 3Com, a global data networking leader, as the President and Chief Executive Officer. At 3Com, he led the acquisition of H-3C, the joint venture between 3Com and Huawei and was H-3C's Chairman. Mr. Masri was a General Partner at Matrix Partners from 2000 to 2006, a leading technology venture capital firm, where he made investments in the wireless, broadband and semiconductor industries while serving on the boards of numerous semiconductor and telecommunication equipment startups. From 1995 to 1999, he led 3Com's workgroup business and oversaw this unit's five-fold growth to over $1 billion in revenue and a leading market share position. Prior to joining 3Com in 1985, Mr. Masri worked in various engineering and management positions at companies ranging from start-ups to Fortune 500. Mr. Masri holds a Diplome d'Ingenieur from Ecole Centrale de Paris, and a M.S. degree in Electrical Engineering from the University of California at Berkeley. He is an Arjay Miller Scholar M.B.A. graduate with distinction from Stanford Graduate School of Business.

SHELDON BORKIN, Managing Partner at Strategic Angles
Dr. Sheldon Borkin is an entrepreneur, consultant, and member of Launchpad and InvestorsCollaborative angel groups. He has done three startups – two IPOs including WebMD (from startup to $1B revenue) and one acquisition – and mentors startups at MIT and at Boston Startup Weekend. He will also be a mentor at the next TechStars Boston class. Sheldon was Chief Scientist at Progress Software leading innovation and technology strategy. He has Ph.D and EE degrees in Computer Science from MIT.

WAN LI ZHU, Principal at Fairhaven Capital
Wan Li joined Fairhaven Capital in 2009. He was previously the global product manager of Microsoft Dynamics CRM where he led product marketing for Microsoft's flagship business software application. Prior to that, Wan Li was a program manager at Microsoft where he drove product development in SQL Server and Dynamics.

Wan Li has also held roles at Google as a general manager in Online Sales and Operations in Asia Pacific and Morgan Stanley in technology investment banking. Wan Li holds an MBA from Harvard Business School, and M.Eng. and B.S. degrees in Electrical Engineering and Computer Science from MIT.

Wan Li is Co-Chair of the New England Venture Network (NEVN), the largest young venture capitalist organization on the East Coast, and a Director on the Board of the MIT Enterprise Forum of Cambridge.

TINA WEBER, Founder/CEO of A Starting Line; Director of Lean Startup
Tina is the founder/CEO of A Starting Line and Program Director of Lean Startup Challenge, a startup program that provides guidance and mentoring based on the Lean Startup principles. She helps companies with customer development, market validation, advocate marketing, go-to market strategy, and product development.

Previously, Tina was the Chief Engagement Officer of GearSay.com, where she was responsible for launch strategy, customer acquisition and engagement. She had previously founded a marketing/technology consulting firm and also worked at companies such as eBay Enterprise, e-Dialog, and Digitas; leading and managing teams to build/implement marketing and business intelligence solutions.

PATRICIO FEDER, Director of Marketing at Brunswick Laboratories
Patricio Feder is a high-tech Marketing Strategist and Tactician specialized in small companies and high-growth. He currently serves as Director of Marketing of Brunswick Laboratories, Chairman of Feder Aerospace, and has other strategic roles in a number of technology companies. He founded and architected the vision and culture of several startups and has been the inventor of many technologies and products.He brings in-depth experience that spans the startup technology industry across a variety of markets that include telecommunications, information technologies, defense, and electronics. Within these areas, Patricio has held strategic-level positions in or has been responsible for marketing, business development, executive management, operations, contract/agreement negotiation, and communications.

Patricio started his career at Kesser Research & Development, a custom firearm design firm where he worked as a mechanical engineer and a defense business developer. He also held various management positions at several leading edge technology companies such as Siemens Business Services, Tibersoft, InterMedia, and most recently SynQor, a high efficiency defense and commercial power converter design and manufacturing company.

JAKE SIMPSON, DVP, General Manager at PTC
Mr. Simpson most recently served as Senior Vice President, Global Sales, Integrity Business Unit and previously served as Senior General Manager of the Mathcad business unit. Since joining PTC in 1995, Mr. Simpson has held positions in Sales management, marketing and pre-sales support.  As Vice President, Global Sales– Retail, Footwear & Apparel, Mr. Simpson was responsible for developing and executing the business plan for the retail, footwear and apparel vertical industry to drive revenue and growth in this market.

During his tenure in sales, Mr. Simpson consistently exceeded annual quota attainment goals, attending seven President's Club events recognizing sales achievement. He has been honored as both a #1 Sales VP Worldwide and as a #1 Sales Rep Worldwide.