NEW 2.0
NECINA & KPMG
NEW Accelerator 2.0 (2013-14)
—— NEW 2.0 Finale:
The Finale of NECINA Entrepreneur Workshop (NEW) 2.0 was successfully held in KPMG on Thursday, May 1st, 2014. Team X2 Technology led by Michael Wang won the grand prize of NEW 2.0.
Here are the team updates as of May 16, 2014:
AiZhiBo: MOOC Meets Live Broadcasting.

Update: Co-Founder Tittan Tian announced that the company has secured million dollar funding.
Blanc: The watch to keep you awake. Founded by 16-year-old high schooler Eddy Zhong, also NECINA YES Program Winner.

Update: The watch had $2000 preorder sales within first 14 days with zero marketing spending.
X2: Wireless Power Solution to cut the last cable from your mobile devices.

Update: The company has successfully connected with VC resource through NECINA Network.
Tap and Learn: Chinese learning solution based on your learning habit.

Update: The company has built solid channels and partnership with research and education institutions.
iOvulation: The wearable device to help family planning.

Update: The company is planning to launch their China operation.
Destroyers: Help app developers detect and remove piracy apps.

Update: The company has scored first revenue.
—— NEW 2.0 Final Judges
East Link capital (VC)
Atlas Venture (VC)
GSR Venture (VC)
Andy Palmer (Serial Entrepreneur and Angel Investor)
Jean Hammond (Founder, LeanLaunchX)
Ed Arnold (Founder/Finance/Pricing Guru)
Ken Der (Finance Planning Guru)
John Cushing (Partner at K & L Gates)
—— NEW 2.0 Advisers
Ed Arnold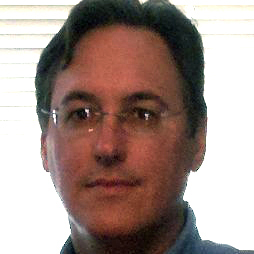 Founder of LeveragePoint, the only SaaS solution for value-based pricing, and currently leads product development and marketing. He was the original designer of the LeveragePoint application and continues to map its future direction as a breakthrough business modeling and collaboration solution. In addition, he is responsible for LeveragePoint's successful adoption at multiple leading B2B companies, as well as establishing LeveragePoint's market presence.

Previously, Ed held key management roles in software and management consulting firms such as Communispace, the Monitor Group, and Diamond Technology. He has a solid track record of delivering technology solutions and services to many satisfied clients over the past twenty-plus years.

Specialties:Product development and management, Pricing strategy, B2B marketing, Corporate branding and communication programs, Lead generation and nurturing, Customer relationship management, User adoption, Organizational effectiveness, Program management and implementation, Strategic planning
Jean Hammond
Jean is serial entrepreneur with over 20 years experience in the high-tech industry. Her entrepreneurial activities include co-founding and managing Quarry Technologies and AXON Networks and, following 3Com's acquisition of AXON, focusing 3Com's WAN strategy.

Founder of LearnLaunch.org to bring support, community and peer learning to the important future economic cluster in ed tech in New England. Founder of LearnLaunchX education and learning oriented accelerator.

Jean is an active angel investor focusing on early stage high tech start-ups. She was a founder of the Boston branch of Golden Seeds (focused on investing in women-managed businesses) and a member of Launchpad Venture Group and Hub Angels.

MIT Entrepreneurship Center, Entrepreneur in Residence, fall of 2009-present.

Mentor at MassChallenge and TechStars.

She has played an active board level role with a number of her Boston area investments including Crimson Hexagon, Hire Reach, Home Portfolio, iTeam, Pixibility, Ten Marks, ZipCar and a number of others. Her activities with nonprofits include being on the board of Thompson Island Outward Bound, Boston Rising, and The Technology Capital Network.
Jimmy Wang

Jimmy Wang is the Director of Engineering and a member of the funding team at 8D World, a start-up company building virtual world to the global audience.

Before 8D World, Jimmy was a Principal Investigator and Technical Lead at Verizon Business. He was responsible for architecture design and team management in building online applications for enterprise customers. Prior to Verizon, Jimmy co-founded MissionCalls Corp, which developed multi-channel communication tools. Jimmy worked as Senior Software Engineer at Essential and Summit Technology before that.

Jimmy holds a BS degree from Tsinghua University and a Ph.D. in Physical Organic Chemistry from Institute of Photographic Chemistry, the Chinese Academy of Sciences. He continued his education at Harvard University in Information Technologies. He has published eight articles in leading international journals. Jimmy was President of NECINA during 2004-2005.
Tony Tian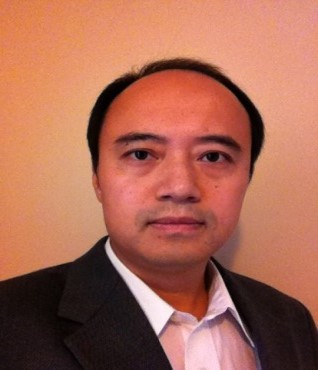 Tony is co-founder of Virtual Show Floor, a new service built for the next generation of sales marketing platform. He led the team successfully through concept and seeding round. Tony works for Intel Corporation and is involved with next-generation Communications and Storage solutions and infrastructure in areas such as SoC, security, Software Defined Network, as well as Internet of Things (Quark). His focus areas include communications, intelligent devices, and how these devices connect data and people. He is passionate about contributing to the community and building startups. Tony is a veteran in building products with proven track records in high volume products/market success and successful market entry for brand new technologies. Past products he contributed include Intel(R) IXP425, IXP2350 network processors, Intel(R) 89xx Communication Chipset, and Intel(R) Xeon and Core processors and Intel(R) Atom C2xx Processors in Embedded and Communication Space. He is also an influencer in hardware/software co-design practice and marketing lead for Intel Virtual Platform for Communications & Storage devices.
 Mingsheng Hong (Remote)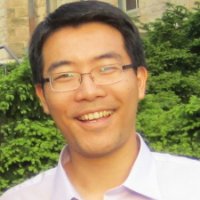 Mingsheng is a software engineer at google and was Chief Data Scientist at Hadapt, driving the product roadmap and incubating analytic use cases. Prior to this role, Mingsheng was Field CTO at Vertica, an HP company, and was instrumental in its product development and positioning. Mingsheng obtained his Computer Science Ph.D. degree at Cornell University, where he built Cayuga, the world's first expressive and scalable CEP engine. Mingsheng also co-founded the Microsoft CEDR event processing project, which became the Microsoft StreamInsight technology shipped with SQL Server 2008 and 2012.

In his spare time, Mingsheng is tirelessly working as President of NECINA, a non-profit professional organization focused on promoting technology trends, entrepreneurship and leadership, as well as bridging US and Asia.
June Chang (Remote)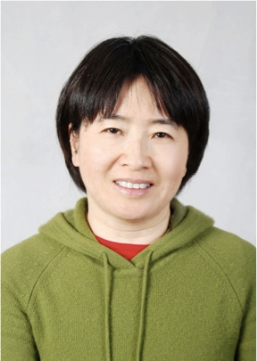 A long-time member of NECINA, Dr. Jun Chang is the Founder and CEO of EventDove, a next-generation event management, marketing, and social networking platform. With the encouragement and support of NECINA, EventDove has become one of the leading providers of event management systems in China in just three years. With locations in both the United States and China, EventDove has helped many clients create and realize thousands of events. EventDove provides the necessary tools that can transform anyone into an event organizer.
Ethan Bagley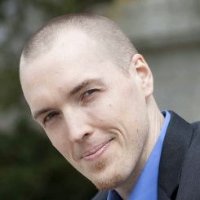 Ethan is a life-long New Englander, who has a love for doing all the things. He has been working with Startup Weekend for more than a year, and has attended, organized, and facilitated events around New England. His career has taken him from rocket science to consumer electronics to innovation, where he fell in love with ideas.
Ethan is a pure generalist – if you need help with something, he can probably point you in the right direction! Ethan lives in Somerville, Massachusetts with his wife and their dog, and currently works at Constant Contact on their innovation team as a Principal Innovation Catalyst. He also volunteers his time working with student-led ventures from local colleges and universities, and is on the organizing team for TEDxSomerville.
Geoff Xiao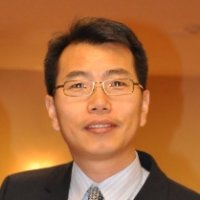 Geoff is a senior manager at Yellowbook. He has lot of experience in Mobile App and market strategy. Geoff is also Vice Principal for Newton Chinese School, one of the top learning programs in the region. Geoff brings leadership to NEW Accelerator with his vision and expertise in Mobile Strategy and engineering operations.
John Wang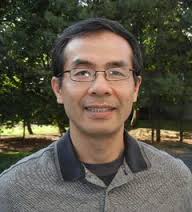 CEO, Dreamech A visionary and creative entrepreneur with a streak of startup experience – excited about using technology in solving real-life business problems.

Help to build the last startup (Wiselink) from ideation to a leading telematics product and service provider in China.

Specialties:Business development: all stages and global Product development: cross functional (engineering, manufacturing, quality, logistics), automotive and consumer, multidiscipline (mechanical and electrical, product and service)
Tina Weber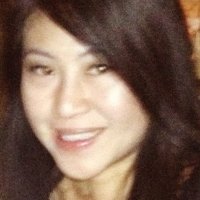 Entrepreneur, Radio Host & Chief Organizer of Lean Startup Challenge.
Tina is passionate about ideation and innovation, creating products and building teams. She coaches early stage startups and organizes Lean Startup Challenge, a startup competition that provides guidance and mentoring in the Lean Startup methodology. She has also helped organize and run Startup Weekend Boston, a 54-hour business building bootcamps and competitions. She also hosts a radio show that focuses on start-ups.
Jun Wang (Remote)

Jun is responsible for managing the delivery of Shinetech services around the world and provides direct oversight and quality control for many of our projects.
Jun began his career as a Chief Computer Integrated Manufacturing (CIM) engineer at Vicor in the US. After living in Boston for 11 years, Jun returned to China and successfully built up the Endeca Offshore Development Center in Shanghai (acquired by Oracle) and the Avid China Development Center in Suzhou (where he oversaw 150+ persons). Jun has held various senior manager positions at Dextrys, Lumigent, Data ED and Powerise and has also served as Director of Oracle's Shanghai BI R&D center.

Jun was born in Shanxi, he holds a BS degree in Mechanical Engineering and an MS in Mechanical and Electronic Engineering from Beijing Institute of Technology (BIT); an MS in Mechanical Engineering and an MS in Computer Information Systems from Northeastern University in Boston; and an MBA degree in Entrepreneurship from Babson College in Wellesley, Massachusetts. Junstudied at a Ph. D. program in Mechanical Engineering from BIT. He has published thirteen technical papers in international journals.

Jun served as the President of NECINA in 2006 and as a Board Director since 2007. Jun is a Certified Scrum Professional and he founded ShineScrum (www.shinescrum.com).
Harry Gao

Harry is cofounder of NEW 1.0 and CEO of GNWLaser in Woburn MA. He has been involved with NECINA entrepreneurship programs for a long time as this is where his passion is. Harry likes to help people and connect with up and coming entrepreneurs. He is currently chairman for all NECINA entrepreneurship programs including YES, NEW and E-Club. He travels a lot.
Lucas Dileo
President of Broadland Advisors. For 20 years involved in starting up companies as well as advising start-ups. Presently working with clean tech start-ups, energy firms, investment companies, research institutes on new ventures and partnerships.
—— NEW 2.0 Kick-Off Party
—–NEW 2.0 Pitch/Exit Strategy Session
Program Platinum Sponsor: KPMG
NEW 2.0 is proudly sponsored by KPMG. We thank KPMG for its vision and contribution in helping New England community.