Social Media for Techies - A hands-on professional workshop by NECINA
Description
Social Media for Techies - A hands-on professional workshop by NECINA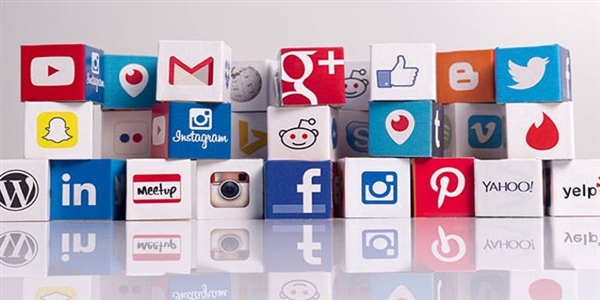 Date/Time: September 21st (Saturday), 2019 / 9:30am– 12:30pm
Venue: 800 West Cummings Park, Suite 4750, Woburn, MA 01801 (free parking)
Fee:
Early bird (before 9/13/19)
$15 VIP (Need discount code #1)
$35 NECINA members (including E-Club members Need discount code #2) and partner member and invited guests (need discount code #2);
$80 Non NECINA members (limited seats are available)
After 9/13/19
$50 NECINA members (including E-Club members Need discount code #2) and partner member and invited guests (need discount code #2);
$95 Non NECINA and partner members (limited seats are available)
Registration will be closed on 9/20/2019.
Admission at door (walk in, if seats are still available): $100 / ticket.
Click on Join E Club button on http://www.necina.org/content/e-club) if you qualify for E Club and get discount code. Or sign up at www.necina.org to join NECINA member to get discount ticket and free admission to NECINA conference for 12 months.
Online Registration required-Click here to register your seat. (need registration link here)
Overview:
After you invested so much in developing your new products or services, you found out that you have not yet reached millions of buyers as you anticipated in your business plan. Why it is so slow in achieving your sales goals? Do you need a boost in marketing including social media to reach more customers?
On Saturday 9/21, NECINA E Club and NEW will jointly host a special hands-on workshop by Dr. Allana Da Graca, founder and president of Turning On The Lights Global Institute, LLC (TOLGI). Dr. Da Graca is an expert in social media and subject matter. In this digital age, the communication manual and marketing trend for start-ups and tech gurus has changed. Understanding the role of digital storytelling in branding and content engagement, developing your Social Media strategy to leverage business and online credibility, as well as learning the tactics of digital marketing, especially on social media is crucial to the success for any companies that uses technologies, no matter whether you are a startup, or a well-established business.
This is an exclusive marketing workshop designed for NECINA. In this hands-on workshop, Dr. Da Graca will focus on branding, marketing and creative pitch for business partnership. She will teach you "how-to" tactics on social media such as Facebook, Instagram and other online tools. This is a 2 hours highly intensified training with a 1-hour on-demand tutorial. All participants will be provided with Assignment Sheets and Notes from the workshop via email. Dr. Da Graca will address your questions and concerns you submitted prior and during the workshop. She will email all participants both pre and post questions to ensure the workshop is a success.
After the workshop, we will have lunch and network session.
Agenda:
9:30 am- 9:50am Registration (bring your registered ticket for admission, NECINA membership will be verified if you register as a NECINA member)
9:50 am – 9:55am NECINA Introduction - Dr. Harry Gao, NECINA president
9:55 am- 10:55am Hour 1 of "Social Media for Techies" workshop by Dr. Da Graca
10:55am -11:00am Break
11:00am – 12:00pm: Hour 2 of "Social Media for Techies" workshop by Dr. Da Graca
12:00pm- 12:30pm Lunch and Networking
Speaker:
Dr. Allana Da Graca is the founder and president of Turning On The Lights Global Institute, LLC. (www.drallanadagracaa.com), a Boston based marketing and business coaching company.
She is a Part-Time Lecturer for the College of Professional Studies at Northeastern University. She teaches students how to Leverage Digital Technology with innovative strategies and techniques that help students become informed decision-makers in in the digital realm. As the founder of Turning On the Lights Global Institute, Inc., Dr. Da Graca creates digital courses to help individuals reach their personal and professional goals. She has a Master's degree in New Media from Emerson College and an Doctorate from Capella University. Dr. Da Graca has taught graduate learners at Walden University and Lesley University to name a few. Dr. Da Graca is the recipient of the Robert C. Ford Fellowship (2007-2009), Bunker Hill Community College MLK Leadership Award, Chahara Foundation Grant, Talented Minority Scholarship, Massachusetts Governors Alliance Task Force Recognition (Youth Leadership), Unifacs Brazil Business Week Appreciation, and more. TOLGI guides individuals to cultivate leadership and communication principles as global participants. Its mission is to foster persistence, intercultural efficiency and global awareness with self-development products that cultivate personal and professional growth.
Event Organizer:
NECINA E Club:
Overview: NECINA Entrepreneur Club (E Club) is a community of technology company founders and Executives. Through its partnership with other businesses or organizations, E Club organizes regular meetings/network events, and provides a resourceful platform for E Club members to get training, conduct network, and promote their businesses.
Missions:
The missions of the club are:
• To leverage NECINA resources to connect the club members to more senior and successful entrepreneurs, VCs and service firms as well as business counterparts in Asia to seek mentors, advices and business opportunities.
• To provide a social network platform for the entrepreneurs to share their successful stories and lessons learned, and help each other.
Membership Qualification:
To join E Club, you need to be (1) active NECINA member, and (2) a founder/co-founder or an executive of a technology company
Contact Us:
If you have any questions, please e-mail to eclub@necina.org with your full contact info and business web address.
NECINA Entrepreneur Workshop (NEW) is a NECINA entrepreneur program for professionals who would like to learn the skills needed to start up their own companies. Details are in www.necina.org
Join NECINA as a Member today to receive Free tickets to all NECINA conferences in a year!
About NECINA
NECINA (www.necina.org) is nonprofit organization that was founded 23 years ago by a group of highly successful entrepreneurs. Our mission is to nourish entrepreneurship, facilitate professional career development, and bridge the business and culture gap between New England and Greater China.
As a non-profit organization, we have a subscription contact base of over 4500 people. We run 40+ events per year, and help startup companies raise hundreds of million dollars. The return from Companies founded by our members has been over $10 billion dollars.
Our former speakers include Dean of MIT Sloan School of Management, Chairman and CEO of Qihoo 360, Chairman and President of Oriza Holdings, Partners of Atlas Venture, President of IEEE. Just to name a few.
We also have built partnership with the companies like Dell Computer (EMC), Constant Contact, KPMG, Delta Air Lines, NetBrain, etc.
https://www.eventbrite.com/e/necina-eclub-new-marketing-workshop-social-media-for-techies-tickets-70353450063?aff=erelexpmlt