NECINA Career Panel Discussion - #1
Date/Time:   May 7 (Thursday), 2020 / 8:00pm– 9:30pm
Venue: Online Zoom meeting
Zoom meeting ID:  929 651 7048
Contact harry.gao@necina.org for any questions.
Fee: Free to all NECINA community members
Overview:
Are you a recent graduate, a young professional, or mid-career advancer? Are you working from home due to the Shelter in Order or figuring out your next career move? Covid-19 can isolate you in the house, but it shall not diminish your enthusiasm to learn and put in use various essential skills and techniques needed to advance and grow your career – networking, communication, collaboration and team work, creative and critical thinking, leadership, initiative, integrity, problem solving, the list goes on.
NECINA is hosting a series of Career Panels to equip you with proven career tips and techniques necessary to take you to the next level! With one click on your mobile device, you will hear from multiple seasoned senior executives share their diversified career paths, experiences, anecdotes, lessons learned, achievements made, difficulties overcome, and how they arrived at the pinnacles of their professional life! You can also interact with the panelists in Q&A session. You will gain priceless career suggestions and tips without worrying about contracting Covid-19 and do it with more than sufficient social distancing! Don't miss this great opportunity, register early, seats are limited.
The first panel discussion of Essential Skills for Career Advance and Success will be held through Zoom on Thursday, May 7, 2020, from 8 PM to 9:15 PM. Three panelists are David Hosmer, Executive Career Coach, Tony Ho, VP, Global Business Development, Segway, NECINA board member, and Huijuan Li, Executive Director, Moderna Inc. The moderator will be Connie Dai, Partner, Cutler & Wilensky, LLP, Vice President of NECINA.
Agenda:
8:00 pm - 8:05 pm  Open Remark: NECINA President Dr. Harry Gao
8:05 pm – 8:10 pm Panel Discussion moderator:  Connie Dai,
8:10 pm - 9:10 pm  Panel presentation and discussion: David Hosmer, Huijuan Li, Tony Ho
9:10 pm – 9:30 pm Q&A
Panelists and moderator:
David Hosmer, Ed.M., CPLP, CCM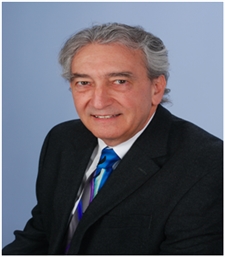 David Hosmer has 25 years of experience in varied industries in the areas of organization development (OD); diversity and inclusion; management and leadership coaching; and talent development. 15 years as director in several renowned domestic and global organizations.
Mr. Hosmer specializes in OD consulting, executive coaching, career services—exploration, advisory, planning, resume writing, and interview preparation; design and facilitation of learning programs at the micro and macro levels. In addition, he has extensive experience in developing and delivering practical workshops to hundreds of participants globally. Speech topic includes diversity and inclusion/unconscious bias; creating individual development plans; strategic thinking, team building, coaching employees, leadership/management development, and more. Mr. Hosmer worked in leadership positions at MIT, Charles River Laboratories, Thermo Fisher Scientific, Wyeth (Pfizer), Boston Edison (Eversource)., Private Healthcare Systems, Fleet Boston (Bank of America), Beth Israel Deaconess Medical Center, Brigham and Women's Hospital.
Mr. Hosmer has a Master of Education degree from Harvard Graduate School of Education, a Bachelor of Arts in Psychology from Boston University, and Personal and Professional Coaching from Cambridge College.
Mr. Hosmer published many books as follows:
Surfacing Bias for Better Career Coaching, Career Convergence, 2019
Managing Your Career Chapter in Finding Your Fit. Best Seller Published by ATD. 2016
The Manager's Guide to Employee Development. TD @ Workbook published by ATD, 2015
How to Gain Support for Employee Development. ATD, 2015
Why Employee Development is a Necessity" 5 Most Popular Posts of 2015. ATD, 2015
Cascading Coaching: Building a Culture of Peer Development. OD Practitioner, 2006
Huijuan Li, Ph.D. Head of Analytical Development, Moderna Inc.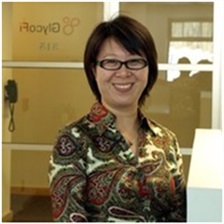 Dr. Huijuan Li is currently Head of Analytical Development at Moderna Inc. Her responsibilities are to develop science-driven, phase appropriate and risk-based analytical development strategies to support development projects from lead optimization, candidate nomination to clinical development and commercial manufacture. She oversees analytical method development, transfer, qualification and validation characterization and applications to process and product development from discovery through to regulatory filing of mRNA therapeutics and vaccines. She also leads CMC and development teams to work closely with discovery, preclinical and clinical teams for the development mRNA medicines.
Prior to join Moderna, Dr. Huijuan Li was the Director in both Biologics Discovery (GlycoFi site) and later in Bioprocess Development, Merck Research Laboratory. Dr. Huijuan Li oversaw method development, characterization and applications to cell line, process and product development from early discovery to regulatory filing for all modalities of Biologics. Huijuan led CMC and development teams to work closely with discovery, preclinical and clinical teams for the development of biologics at all stages, including post approval technical, strategic support and life cycle management. She worked with physician scientists in oncology, infectious disease, diabetes, immunology and immune-oncology.
Dr. Huijuan Li was involved in preparing various official and regulatory documents for regulatory and other agencies including IND, IMPD, BLAs, MAA and JNDA; Annual reports; handling of responses to regulatory agencies regarding questions of complex development issues including CMC, safety or efficacy.  Dr. Huijuan Li and her team have successfully supported the development, regulatory filing and commercialization of two monoclonal antibodies, KEYTRUDA® and ZINPLAVATM. Dr. Huijuan Li also worked at Biotechnology Development at BMS briefly in supporting the manufacturing of ORENCIA®.
Dr. Huijuan Li, together with her team, have published over 50 scientific papers in scientific journals and books, including Science, Nature Biotech, PNAS and Glycobiology. Huijuan has also published over 10 patent applications with one issued patent.
Dr. Huijuan Li received her BSc in 1990 and MSc in 1993 from Lanzhou University, China. She received her PhD from University of Melbourne, Australia in 1998. From there she pursued her postdoctoral studies at Biology Department, McGill University, Montreal, Canada.
Dr. Huijuan Li currently serves on USP Expert Committee (2015-2020) and Sino-American Pharmaceutical Professionals Association–New England/Boston (SAPA-NE) Executive Committee (2018- present). 
Tony Ho, Vice President, Global Business Development, Segway Inc.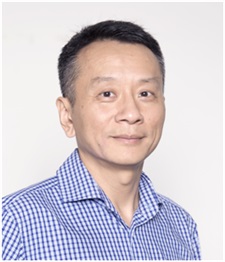 Tony is leading Segway's effort in developing mid to long term growth opportunities, and building strategic partnership with key players in the mobility ecosystem, including municipalities, infrastructure providers, automotive and tourism industries.
Tony was a serial entrepreneur and an advisor to a number of early stage technology companies. He was formerly board member and Chief Operating Officer for Fangjia.com, a home valuation website based on big data and vertical search technology. Prior to that he was VP of Product and Director of Business Development for Myvu/MicroOptical, as well as other roles in technology early stage companies. Tony also worked for Procter & Gamble as a Manager in a variety of functions. Tony attended Harvard Business School where he earned his MBA, the University of Toronto, where he earned a M.Sc. Degree in Mechanical Engineering, and the University of Manitoba where he earned a B.Sc. Degree in Mechanical & Industrial Engineering.
Tony was a long time NECINA alumni, and former VP before returning to China. He led the effort in successful launch of the first NECINA Business Plan Competition in 2005. 
Connie C. Dai, JD, MBA, Partner, Cutler & Wilensky, LLP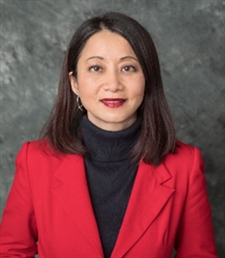 Attorney Dai is a partner of law firm CUTLER & WILENSKY LLP. She represents clients with regards to dispute resolution including mediation, litigation in state and Federal courts, as well as before private arbitration.  She has also mediated business disputes. Attorney Dai has handled cases involving partnership and investment transactions by Chinese and U.S. companies in breach of contract, misappropriate of trade secrets, and misappropriate of company funds. She also represents local companies in business and employment disputes.  In addition, Attorney Dai is general counsel to emerging to well-established companies in private equity, biotech, language services, healthcare services, medical device, culture exchange, educational consulting, online shopping, medical research, and logistics.
She has a B.A., Business English from Shanghai University and an M.B.A. from University of Calgary in Canada.  She obtained the Juris Doctor degree from Suffolk University Law School in Boston. Attorney Dai has been honored by Super Lawyers. Attorney Dai was recognized as one of the Rising Stars in New England in 2014 for her expertise and experience in Business/Corporate law. She has been a volunteer officer with NECINA serving as a director for sponsor and partner development. She also speaks frequently about business and employment law in the entrepreneurship community in Greater
Event Organizer:

Join NECINA as a Member today to receive free tickets to all NECINA conferences in a year!
About NECINA 
NECINA (www.necina.org) is nonprofit organization that was founded 24 years ago by a group of highly successful entrepreneurs. Our mission is to nourish entrepreneurship, facilitate professional career development, and bridge the business and culture gap between New England and Greater China.

As a non-profit organization, we have a subscription contact base of over 4500 people. We run 40+ events per year, and help startup companies raise hundreds of million dollars. The return from Companies founded by our members has been over $10 billion dollars.
Our former speakers include Dean of MIT Sloan School of Management, Chairman and CEO of Qihoo 360, Chairman and President of Oriza Holdings, Partners of Atlas Venture, President of IEEE. Just to name a few.

We also have built partnership with the companies like Dell Computer (EMC), Constant Contact, KPMG, Delta Air Lines, NetBrain, etc.