YES 15.0 - Immediate Release of Orientation Session
NECINA, Massachusetts – Immediate Release of Orientation Session of NECINA YES 15.0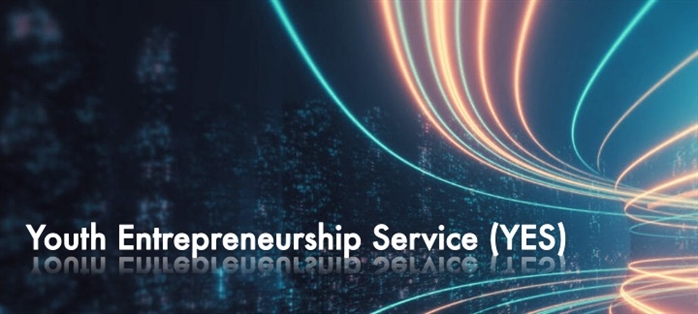 On the beautiful Saturday of September 26, 2020, about 30 high school students, business professionals, mentors and facilitators gathered over Zoom for an all-day orientation of Youth Entrepreneurship Service program ("YES"). These high schoolers from Massachusetts, Connecticut, New York and as far as Texas were immersed in crash courses on startup concepts, business planning framework, and entrepreneur experiences delivered by the subject matter experts.
Facilitator Aaron Wen started the session by introducing the history of YES and acclaimed media coverage. Attorney Hsuan-Yeh Chang from Hsuan-Yeh Chang Law Group (https://www.hsuanyeh.com) discussed the legal structure of entities and intellectual property principals. Lily Wang from Ivy Talent Education (https://www.uiesc.com/) shared her entrepreneurship journey reflecting a golden rule that is " follow your passion, success will come". Hector Dil Castillo from BoldPM (linkd.in/hdelcastillo) built a solid analytical structure for ideation and product conceptualization. Delia Wu, Product Manager from Uber elaborated marketing and sales strategy for startups. Yutian Zhang, CPA principal of KSLZ Accounting (http://kslzaccounting.com/about/) introduced financial structure and funding sources for startups. All students listened attentively with questions to clarify and probe.
In the afternoon, students were placed into four groups based on their grade levels and respective strengths. Each group was to brainstorm a business idea, apply all concepts lectured and prepare a pitch deck. A creative "bubble daycare" with special features customized to ease Covid 19 impact was born. Another group came up with a mobile application utilizing Artificial Intelligence technology to motivate people to exercise and live healthy during pandemic. Another group emerged a business idea to incentivize teenagers to increase their awareness on excessive screen time, and therefore, control the time on digital devices. Last but not least, there came an idea about a unique solar panel business model targeting commercial building owners with an aim to promote clean energy for a sustainable environment. After merely an hour, each team delivered a presentation on their business ideas with well prepared material incorporating many concepts discussed by speakers. The judge panel gave high accolades to all teams together with constructive feedback.
As Hannah, a 10th grader from Massachusetts, reflected on the YES orientation: "I really liked the structured and organized orientation and it gave a great overview of how a business startup is structured and how the YES Program will be running. I am looking forward to the future sessions and working with my team. Thank you for the wonderful introduction."
Founded in 2005, Youth Entrepreneurship Service (YES) Program is designed for high school students to learn entrepreneurship and leadership skills through interactive workshops with instructors and out of class mentorship. Students are taught and motivated to discover their passion in science, technology, business and philanthropy, explore opportunities and recognize fundamentals of startups. From the 10-class workshops, students learn to choose teammates, work in teams, develop business ideas and participate in a business plan contest. The program will cover Business Plans, Product Conceptualization, Company Structure, Finance, Sales and Marketing, Public Speaking and Presentation skills. Each session will be facilitated by an instructor who introduces to students a specific entrepreneurial skill or characteristics and how they can be applied in the real world. Winning teams voted by a judge panel will not only win cash prizes but may be awarded internship opportunities by corporations.
To register:
Make payment of $100 registration fee by "Zelle" to zelle@necina.org. Please add the information of your child name and the text of "YES 15" into the note for payment. Please also fill out this GOOGLE FORM.
For questions:
Log on www.necina.org or e-mail YES@necina.org.

Schedule and Curriculum Saturdays 9:00 am – 12:00 pm
10/17/2020 Entrepreneurship 101
10/31/2020 Ideation
11/14/2020 Market Validation
12/12/2020 Sales and Marketing
01/09/2021 Accounting & Finance
01/23/2021 Mentorship Session 1
02/06/2021 Mentorship Session 2
02/27/2021 Mentorship Session 3
03/13/2021 Mock Competition
03/27/2021 Final Competition
YES 15 Information Session Partners: