NTC 2021 Annual Meeting - Leading in An Innovative and Complex World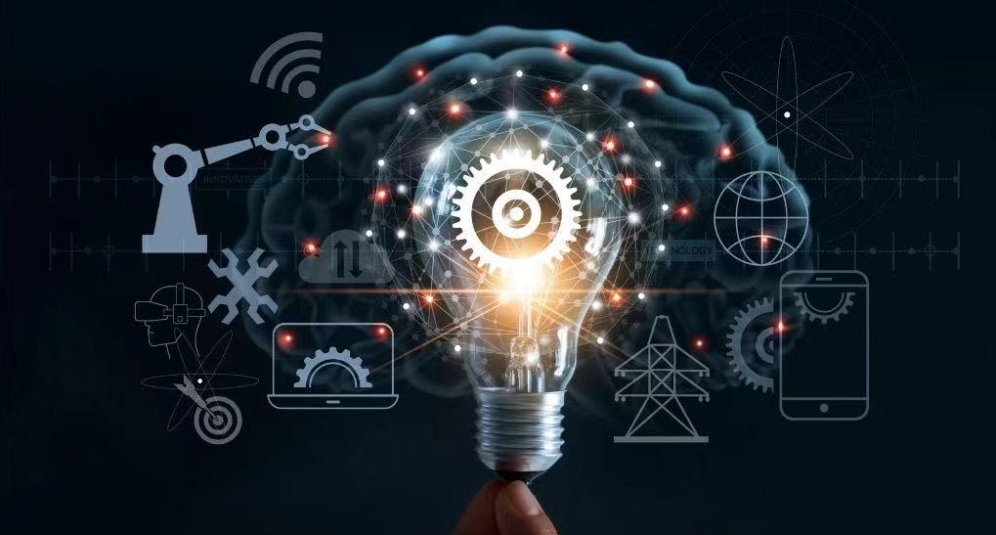 About this Event:
Are we more disconnected as a result of pandemic? Are emerging technologies causing the world to be highly connected than ever before?
Do not miss NECINA's Innovative Weekend & 25 Year Reunion!
Come to listen to the enlightening remarks and discussions by highly accomplished leaders in their respective areas regarding the most exciting developments and future trend in artificial intelligence, big data, blockchain, cryptocurrency, solar technology, and new and connected energy.
You will, as individuals, innovators and business owners, make smarter decisions, identify technological opportunities, and manage risk in a hyper-connected world.
You will also get an opportunity to hear the road show of the top three winners out of twenty-six entries for NECINA's unprecedented Innovation Challenge Competition.
In addition, cheer for another year of NECINA's landmark 15.0 Youth Entrepreneurship Service program and hear the presentation of a winning team SustainableAlt.
Best of all, celebrate the successful completion of an unprecedented time of pandemic in NECINA's 25 years of history, and we look forward to another fantastic year of serving the community!
Date and Time:
Sat, June 26, 2021, 9:00 AM – 12:30 PM EDT.
Free to all.
Agenda: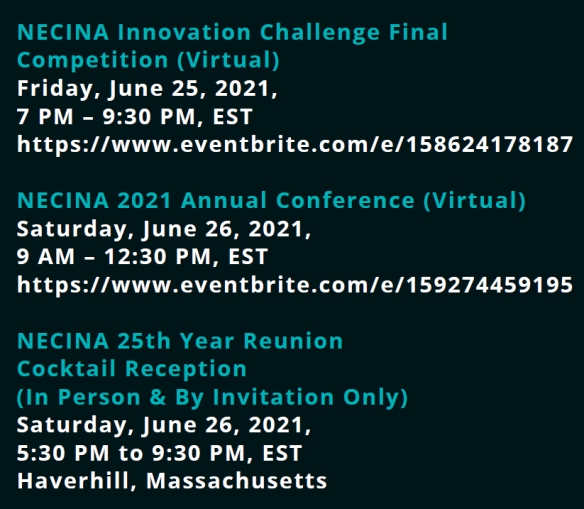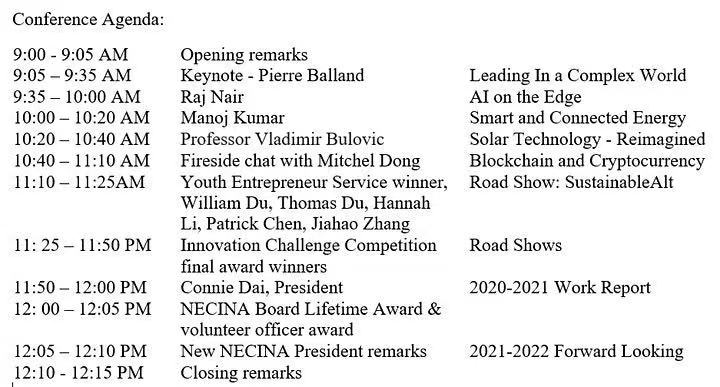 Keynote Speaker:
Speakers:
Fireside Chat Speaker:
Fireside Chat Moderator:
Conference MC:
Register at

EventBrite

to save your spot!