NECINA Leadership
Scott Li
NECINA President 2022-2023
https://www.linkedin.com/in/scott-li-a751057a/
https://www.necina.org/content/scott-li
Executive Team
 
Scott Li
President
Scott.Li@necina.org
Bo Gu
Vice President – Innovations
Bo.Gu@necina.org
Dirk Burrowes
Vice President – Entrepreneurship 
Dirk@necina.org
Tony1 Zhang
Director - Technology & Innovations
technology@necina.org
John Zhuang
Director – Development, Marketing & Communications
marketing@necina.org
Susan Xu
Director – YES (Youth Entrepreneurship Service)
yes@necina.org
Grant Zhang
Director – Event & Partnership Engagement
info@necina.org
Function Teams
 
Marketing & Technology
 
Mingming 
Co-Director
 
Andrew Li
Co-Director
 
Jackie Yang
Officer
 
Lynn Zheng
Officer
 
Shawn Sun
Officer
 
Mei Zhang
Officer
 
Kathleen Zhang
Officer
 
Laura Wang
Officer 
 
Technology Conference 
 
Nian Sun
Co-Director
 

Xuejun Lu

Co-Director
 
Ruby Gu
Co-Director
 
Career & Leadership Development
 
Jeremy Dai
Co-Director
 
Whyder Lin
Co-Director
 
Alex Song
Officer
 
Joe Kellogg
Officer
 
Michael Yan
Officer
 
Youth Entrepreneurship Service (YES)
 

Weiwei Hu

Co-Director
 
Hannah Zhu
Officer
 
Yuchen Gao
Officer
 
Innovation Challenge & E-Club
 
Clarie Jing
Co-Director
 
Ningya Wang
Co-Director
 
John Yang
Officer
Tony2 Zhang
Officer
 
Yaodong Hu
Officer
 
Membership
 
 
Anhua Song
Officer
 
Rainnie Wang
Officer
 
Sponsorship & Partnership
 
Annie Xu
Officer
 
Yi Ke & Jessica
Officer
 
Treasurer
 
 
Melissa Qian &  Jamie Chang
Officer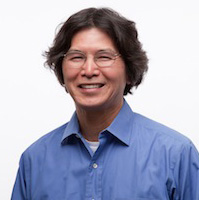 Cheng Wu
Honorary Chairman / Founder and Chairman of the Board of Acopia Networks.
Mr. Wu also held various executive positions at Cisco including VP of Strategy and Group VP and General Manager for Cisco's Content and Multiservice Edge Group. Mr. Wu joined Cisco in June 2000 through Cisco's $5.7B acquisition of ArrowPoint Communications where he was the Founder, Chairman of the Board, and CEO. Before ArrowPoint, he co-founded Arris Networks, a Massachusetts based company that developed high-density Internet access products. Seven months later Arris was sold to Cascade Communications for $150M.
The highlight of his 20-year career was being named to InteractiveWeek magazine's "Top 25 Unsung Heroes of the Internet" list in 2000. His better half is Shalin Wu. Boards and Achievements: Key Industry Player award by Massachusetts Telecom Council in 2002; Second largest corporate merger in Massachusetts history; Board member: Massachusetts Telecom Council, Data Power Corporation – www.datapower.com, and Ammasso – www.ammasso.com. Chairman of the Board: Acopia Networks – www.acopia.com. Honorary Chairman of the Board: NECINA.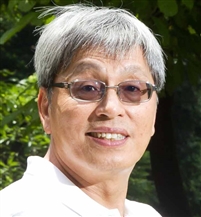 Wufu Chen
An established entrepreneur. He has started more than a dozen companies
Mr. Chen is an established entrepreneur. He has started more than a dozen companies, including Cascade Communications (IPO in Nasdaq, $10B), Cameo Communications (IPO in Taiwan), GaoHong (IPO in China), Xinwei Telecom (IPO in China, near $30B), Arris Networks (acquired by Cascade), Ardent Communications, Navini Networks (acquired by Cisco) and Shasta Networks (acquired by Nortel). The industry has recognized Mr. Chen's operational and entrepreneurial excellence with numerous awards; such as quoted as "The Germinator" on the front page of the Wall Street Journal, the top ten entrepreneurs of 2000 by Red Herring magazine, Life Time achievement award by Optix, and Heavy Weights in Optical Networks by Light Reading.
Mr. Chen is also an established investor as co-founder of Acorn Campus, Genesis Campus, & iD SoftCapital. Forbes Magazine ranked him as one of the top 100 venture investors in the U.S in 2002.
Mr. Chen enrolled in CS PhD program at UC Berkeley, received MSEE from the University of Florida at Gainesville, and BSEE degree from National Taiwan University.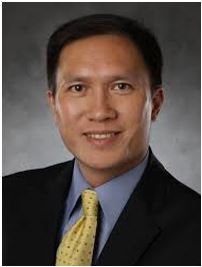 Robert Yung
Chairman/Vice President of Corporate Development and Chief Strategy Officer for Analog Devices Inc.
Robert Yung, Ph.D. is Vice President of Corporate Development and Chief Strategy Officer for Analog Devices. In this position, Dr. Yung plays a key role in widening the reach of ADI's existing technology, exploring new areas of signal processing technology, and uncovering new markets and applications where the Company can apply these technologies to accelerate its overall growth rate.
Dr. Yung has an extensive background in technology and emerging market development, having served as the chief technology officer (CTO) of Tessera Technologies and of PMC Sierra. Prior to this, he was CTO for Intel in China, the Intel Communication Group, and the Intel Enterprise Processor Group. Dr. Yung has also served as CTO for Sun Microsystems and was a lead architect in Sun's UltraSPARC microprocessor program. He was a co-founder and partner of GSR Ventures, which specializes in providing equity funding of early-stage technology in semiconductors, wireless, and Internet services.
Dr. Yung was named to the National Committee on United States-China Relations as a Fellow during the inaugural Young Leader Forum in 2002. In 2000, he was named to the World Economic Forum's "Top 100 Global Leaders for Tomorrow," in Davos, Switzerland.
Dr. Yung earned Ph.D., MS, and BA degrees in Electrical Engineering from the University of California at Berkeley.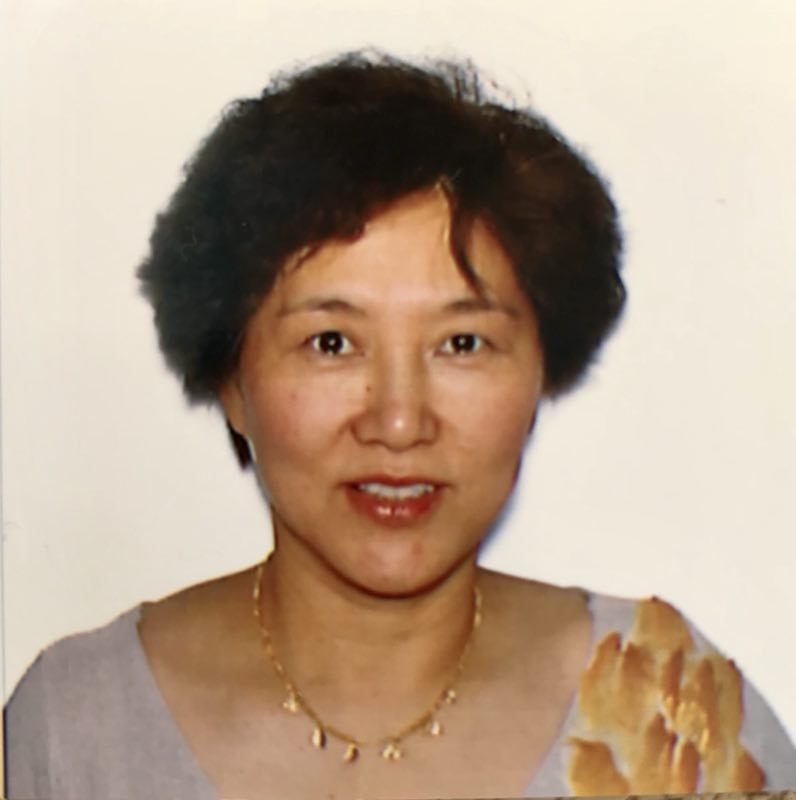 Jenny Chen
NECINA's founding member
Jenny (Junyao) Chen, one of NECINA founding members, joined NECINA since March of 1996. Jenny is one of senior members who has participated NECINA founding team building, working with team to carried NECINA torch, follow NECINA Missions, inherited NECINA traditions and spirit so far. Jenny became NECINA General Manager since 1998 for 8 years until 2006. In 2000, Jenny had been voted as a board director into NECINA Board meeting, and had been re-elected until present. From June 2010 to May 2011, Jenny was elected as NECINA 15th President by NECINA Board meeting.
In Aug 1989, Jenny had received Fellowship from United Nations, become a visiting scholar studied at Wang Laboratories, MASS. Later on, she starts her industry career in the US Boston Area at several telecommunication companies including Cabletron Systems, Cascade Communication, Lucent Technologies, Siemens Networking Converged, Dialogic Research Inc. Now she is serving at Aspect Software.
Jenny received a BS degree in Computer Engineering from the Beijing University of Aeronautics & Astronautics, a MS degree in Computer Science from Rivier University NH, and a MS. Certificate of the Applied Project Management from Boston University.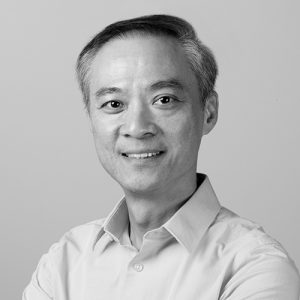 Daryl Luk
Director of Technology Development at ConcentricABM
Daryl Luk is Director of Technology Development of ConcentricABM, a software provider for predictive marketing analytics solution. Prior to that, Daryl was Software Engineering Manager in SensAble Technologies that offers 3D free-form modeling solutions to various industries. He was responsible for product development, release management, process improvement, as well as 3rd party software integration. Before that, he was Director of Applications Development in PTC (
www.ptc.com
), formally known as Parametric Technology Corp, one of the largest software companies in Massachusetts, USA. With more than 18 years of enterprise and engineering software development and management experiences, Daryl had been in charge of building new development team in Shanghai, managed 7 new commercial software products development in PTC's product family that generates US$1B in annual revenue.
Daryl came from Hong Kong, holds a Mechanical Engineering Bachelor's degree from Taiwan National Chung Kung University and a Ph. D. in Mechanical Engineering from West Virginia University focused on Robotics and Artificial Intelligence. Daryl has published several robotics technical papers in international journals. Daryl is a board member of NECINA. He was also the organization's President in 2009-2010 and 2005-2006. Prior to that, he served as Vice President in 2004-2005 and the chair of both NECINA eBusiness Special Interest Group and RFID Action Group. In 2006, Daryl was appointed by the Massachusetts Governor Mitt Romney to be a member of the Massachusetts Asian American Commission to advise the Governor on matters related to Asian American affairs. Currently, Daryl serves as a member in the Asian American Commission's Economic Development Committee and advisory member for startup MandarinGlobe.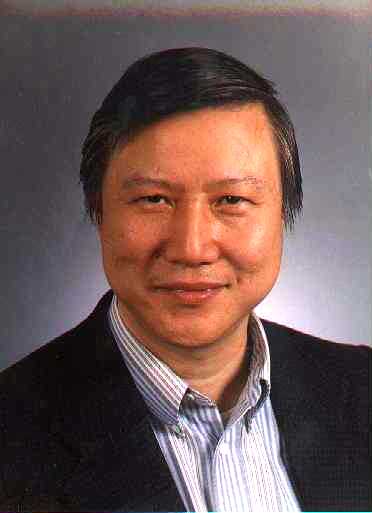 Chi Kong Shue
Chairman and President of SDSC Global Foundation and CentriHall, Inc.
He has also been involved in the hi-tech venture and private equity investments in Taiwan, China and U.S. since 2002. He had been the Executive Vice President at Sycamore Networks (1998-2003) responsible for the R&D of intelligent optical transport & switching systems and Asia market development. Prior to Sycamore, he was the VP at Ascend Communications and a Co-Founder of Cascade, and the Vice President of Engineering. Both Sycamore and Cascade had very successful IPO's (SCMR and CSCC on NASDAQ) in 1999 and 1994 respectively. Mr. Shue had served at Open Software Foundation and Wang Laboratories, Inc. from 1978 to 1989.
Mr. Shue was born in Taiwan. He received a B.S.E.E. from ChiaoTung University in Taiwan in 1974, and an MS Degrees in both Computer Sciences and Operations Research from the Pennsylvania State University in 1978. He also studied in Sloan Graduate School of Management at M.I.T. in 1979. Mr. Shue received the Asian-American Achievement Award from the University of Massachusetts in 1998 for his contributions to the economic and social development of the Commonwealth of Massachusetts. He served as the President of NECINA in 2000 and as a Board Director since 1998. Mr. Shue currently holds three U.S. data communication patents and is a member of IEEE and OSA.
https://www.necina.org/content/necina-leadership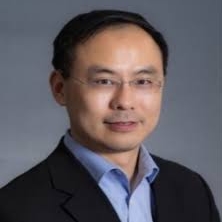 Ben Tao
Vice President Corporate Development at PTC
Ben Tao is currently Vice President Corporate Development at PTC. In that role, he works closely with Corporate and Segment business leadership teams in formulating acquisition strategies. He worked on a significant number of M&A transactions, especially in the field of Internet of Things, Augmented Reality, and Big Data Analytics, helping transform PTC's business.
Prior to PTC, he worked as a management consultant for six years, advising clients on a broad range of strategic and management challenges across multiple industries such as high tech, retail, chemical, and private equity. Before starting his career as a management consultant, he worked as a technologist for several leading technology companies including Oracle, Microsoft, and Ericsson.
Ben served as NECINA's president during the 2014-2015 operating year. He is serving NECINA as one of its board members. Ben received a BS degree in Computer Sciences from Beijing University and an MS degree in Computer Sciences from University of Wisconsin at Madison. He also holds an MBA degree from Babson College.
John Wang
China Program Senior Advisor
John Wang is an automotive product design expert and entrepreneur. He has diverse experience in engineering as well as business management.
Since 2008, John has started several companies. He founded Dreamech developing connected car product/service for car owner and service providers. He was the co-founder/CTO of Wiselink Technology, where he built a team of 30 engineers and technicians developing pioneered telematics product in China for customers including China Mobile, Volkswagen China Joint Venture.
Before 2008, John worked for General Motors and Johnson Controls, and his designs and patents have been widely applied to GM, Ford and Chrysler automobiles.  Recently, John joined a startup company developing cutting-edge products for high-end and autonomous vehicles.
John also served as 2015-2016 President of NECINA and has been a NECINA board member since 2016. His education includes MBA (Michigan), MSME and BSME.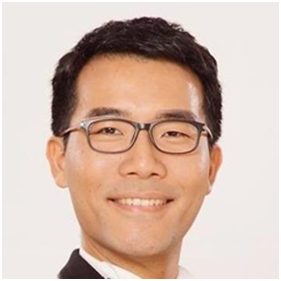 Mingsheng Hong
AI & Big Data Expert, Google
Dr. Mingsheng Hong leads the engineering work of Google's TensorFlow runtime, the AI infrastructure. Prior to this role, Mingsheng worked in Big Data engineering leadership roles at Google, Hadapt and HP Vertica. During his five years at Massachusetts in 2008-2013, Mingsheng was fortunate to volunteer at NECINA and served as its 17th President during the 2012-2013 term. Mingsheng obtained his Computer Science Ph.D. degree at Cornell University, and co-founded the Microsoft CEDR research project, commercialized as SQL Server StreamInsight. Mingsheng has given talks, lectures and demos at industry and academic forums such as TensorFlow Developer Summit, Hadoop World, and Harvard Business School.