Joint Forum for Entrepreneurs over the Pacific by NE-Club & AAA of Boston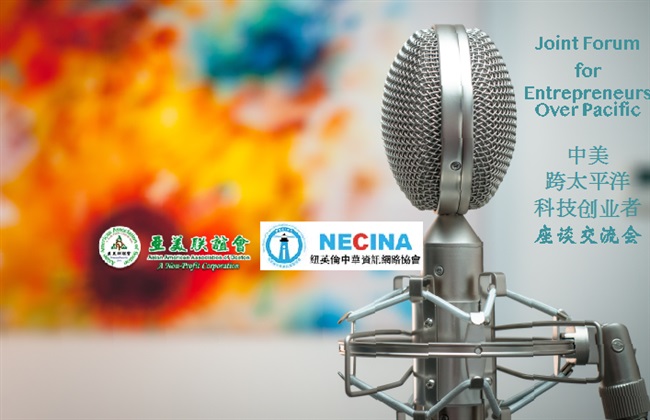 Date/Time: Sept 25 (Friday), 2020 / 8:00 pm– 10:00 pm
Venue: Online Zoom meeting
Registration: https://www.eventbrite.com/e/121761141853 Or scan the following QR code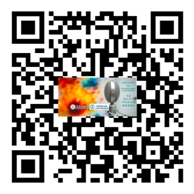 Fee: Free to all NECINA community and AAA members 欢迎朋友参加
Overview:
NECINA co-hosts with AAA Boston to discuss how entrepreneurs can survive and thrive during difficult time of Sino-US relation plus unprecedented pandemic. AAA Boston invited Mr. Dirk Burrowes and Scott Li to talk about the challenge and opportunities for technology companies, Dr. Rong Sun will talk about the market opportunities even during current situation, Dr. ZR Ying will share his experience in medical and health care start up. E Club invited Brainco President Mr. Max Newlon to discuss brain-machine interface technology, the future of the industry, and the lessons learned along the way as he helped grow one of the largest and most successful BMI companies in the world.
亚美联谊会AAA of Boston联合NECINA的E-Club (Entrepreneurs Club) 创业者俱乐部,恰第10届亚美节9/25/2020将举办一期全线上"中美跨越太平洋的创业者座谈交流会",继续2019年去年同期的《中美摩擦且砥砺共赢 •美中不足但路在脚下》话题,当下疫情未罢中美贸易战升级逐步政治化和即将投票的美国大选两党争论路线角力之关头,2020年的确是一个世界格局充满变数的黑天鹅之年。欧洲"五月花号"来到美国波士顿鳕鱼角至今400年,中美两国重启接触到开放交流沟通全方位合作又竞争的40年而砥砺加速摩擦甚至贸易战纷争基本上集中爆发在过去的区区4年之间,不免唏嘘!世界应该和而不同,不同的文化制度国家和最重要的芸芸众生如何有智慧的求同存异,草根老百姓普普通通企业之间继续狭缝创新共赢前进的努力号角不应该停滞,其实这里没有主角和特别主题,本着抛砖引玉互相尊重观点包容的出发点,美其名曰:大家一起《且行且珍惜,Keep Going!》
还是去年几块砖头,跨越中美的几位草根创业者开个头,希望和俱乐部成员及网络线上朋友们众多参与者一起畅所欲言交流思想碰撞,时代洪流下的小人物们如我们念兹在兹,还是要关注当下或分享交流一些简单的常识(潮水之后愈发重要了)和面向未来的决心信心,如何做更好的自己并能涓涓细流汇聚成河,点点星光照亮彼此,且行且珍惜共克时艰!
这次将全程虚拟线上会议通过online-zoom-meeting诚邀有兴趣参与交流相关话题的各界朋友加入进来,共话未来。
Agenda:
8:00-10:00 PM @ 美东时间 9/25 / 8:00-10:00 AM @ 北京时间 9/26
- 中小型制造业企业在未来智能制造产业升级变局中的机遇和挑战 - By Dirk Burrowes
- 国际化和本地化结合的颠覆或跨界竞合机会 - By Scott Li
- 中美互补的细分市场创业机会 - By Rong Sun, Phd
- 医疗相关大健康行业创业经验 - By ZR Ying, Phd
- Brain-Machine Interface Technology & success story of Brainco - By Max Newlon
- 月亮和六便士:海归创业,归去来兮!融资资本对接及管理创业经验分享 - By ALL & Members Attendees
Event Organizer:
AAA Boston: Asian American Association of Boston (www.aaaboston.org) & Necina NE-Club
Necina E-Club
NECINA Entrepreneur Club (NE Club) is a community of technology company founders and Executives. Through its partnership with other businesses or organizations, E Club organizes regular meetings/network events, and provides a resourceful platform for E Club members to get training, conduct network, and promote their businesses.
Mission
The missions of the club are:
To leverage NECINA resources to connect the club members to more senior and successful entrepreneurs, VCs and service firms as well as business counterparts in Asia to seek mentors, advices and business opportunities.
To provide a social network platform for the entrepreneurs to share their successful stories and lessons learned, and help each other.
Membership Qualification:
To join NE Club, you need to be (1) active NECINA member, and (2) a founder/co-founder or an executive of a technology company
Contact Us:
If you have any questions, please e-mail to eclub@necina.org with your full contact info and business web address.
Also, NECINA has partnered with local professional associations, research institutions and universities for events promotion, co-hosting and resource sharing.
NOW go subscript the rest of year
FREE MEMBERSHIP and enjoy EVERYTHING you deserve
https://www.eventbrite.com/e/joint-forum-for-entrepreneurs-over-the-pacific-tickets-121761141853