E-Club: How Start-ups Get Customers
How Start-ups Get Customers:
Using Content Marketing & Social Media to Tell a Better Story
Date/Time: November 2nd (Friday), 2018 12pm– 2:00pm
Venue:
Bentley University
175 Forest Street
LaCava Center Room 340
Waltham, MA 02452
Fee: Free to NECINA E Club members (founder/executive of a tech company) and VIP guests;
$10 other NECINA members (limited seats available, email to EClub@necina.org for discount code)
$25 non NECINA members (Join NECINA to pay $10 only, or join E Club for free if you qualify, click on Join E Club button on http://www.necina.org/content/e-club).
Online Registration required-Click here to register your seat.
Overview:
In our November monthly meeting, NECINA E Club has the honor of having Professor Kim Donlan, the CEO of RedSwan5 give a presentation on the following topics.
For many tech start-ups, getting the attention of prospective customers is difficult. The struggle to prove that your products and services are truly unique and will improve your customer's business is hard to prove. Traditional trade advertising and tradeshows are expensive, very slow and often don't lead to the important early stage customers you need.
In this workshop, you will learn how content marketing and social media can help build an audience for your business create a unique value proposition that stands out increase leads and your prospect list.
The most important aspect of this discussion will be how to begin to see your products and services from your customer's perspective. And using the new view, how would you market your business?
After the talk, we will have a roundtable introduction and discussion by E Club members.
Agenda:
12:00pm-12:20pm Registration
12:00pm-12:20pm NECINA E Club introduction - Dr. Harry Gao
12:30pm- 1:15pm Presentation by Prof. Donlan
1:15pm- 1:45pm Roundtable Introduction and discussion by E-Club members
1:45pm- 2:00pm Networking
Speaker: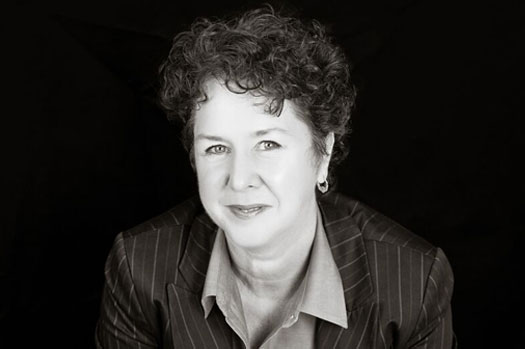 Kim Donlan is the CEO of RedSwan5, a Boston agency pioneering dynamic brand story development and experience. She leads brands on the precise path to the #1 position. She spent her early marketing career developing messaging and positioning for 10 of Boston's top tech and consumer IPOs. She was an early leader in interactive technology working with clients like Braun, Reebok, DuPont, and Siemens and was named top Woman in Marketing Technology for the development of her web application, Perfect Pitch.
She is a seasoned entrepreneur and has served as the first marketing executive for VC backed technology firms Demandware (acquired by Salesforce), OrderMotion (acquired by NetSuite) and Prolify (DemoGod) winning a market leadership position for each firm while it was under her reign. She served as the digital strategist and head of client relations for two Boston agencies working on major initiatives for Harvard University's Alumni Services, Nickelodeon, Esquire, Beyonce, Scholastic, Macmillan, Pearson, and many, many VC backed start-ups.
Her firm, RedSwan5, creates messaging, branding, digital strategies, and designs and builds campaigns, applications, and websites. Highlights include:
Pearson and Harvard University's Strategic Reader
#1 college level reading product for Pearson Education
#1 most pre-sales in Pearson's history
#1 product build on Pearson's new tech stack
Happier Now
#1 speaker, author, and the book on Happiness at work
#1 in leads, workshops and speaking engagements
DiscoverE
#1 STEAM education resource for educators
#1 global programs in engineering for volunteers
#1 most trusted brand in STEAM activities and curriculum for K-12 students
Kim is also an adjunct Professor of Marketing at Bentley University teaching mostly at the graduate level. For more information, please visit RedSwan5.com or connect with Kim on LinkedIn. You might also appreciate this article.
NECINA E Club:
Overview:
NECINA Entrepreneur Club (E Club) is a community of technology company founders and Executives. Through its partnership with other businesses or organizations, E Club organizes regular meetings/network events and provides a resourceful platform for E Club members to get training, conduct network, and promote their businesses.
Missions:
The missions of the club are:
• To leverage NECINA resources to connect the club members to more senior and successful entrepreneurs, VCs and service firms as well as business counterparts in Asia to seek mentors, advice and business opportunities.
• To provide a social network platform for the entrepreneurs to share their success stories and lessons learned, and help each other.
Membership Qualification:
To join E Club, you need to be (1) active NECINA member, and (2) a founder/co-founder or an executive of a technology company
Contact Us:
If you have any questions, please e-mail to eclub@necina.org with your full contact info and business web address.
NECINA thanks Bentley University Solutions Inc. for providing event venue and facility.
https://www.eventbrite.com/e/how-can-start-ups-get-customers-by-using-content-marketing-and-social-media-tickets-51624337784