CLD - Welcome to NECINA Career Bootcamp
About this Event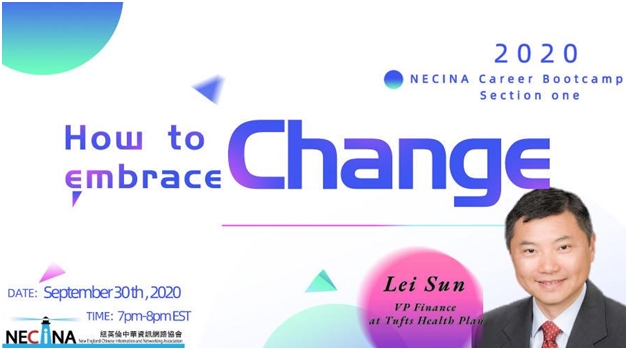 Welcome to our freshly embarked NECINA Career Bootcamp
On a monthly basis, the NECINA Career and Professional Development team will host the career Bootcamp series ONLINE involving highly accomplished professionals as guest speakers to share their career development experience. During the interaction with the speakers and NECINA community members, you can gain insight from their success and learn lessons from the failure.
If you are contemplating a career path straddles across U.S. and China; if you want to know what it takes to thrive in global business; if you want to learn how to anticipate and embrace uncertainties, or you strive to keep your key principles while adapting to unexpected changes.
Event Agenda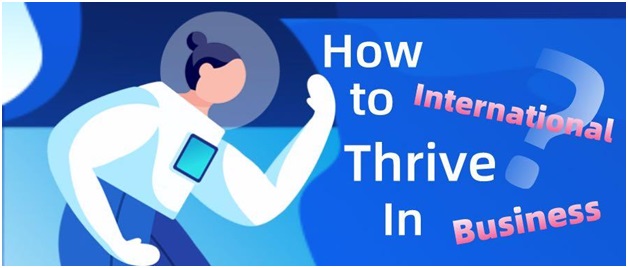 Wed, September 30, 2020
7:00 PM - 7:05 PM
Opening Remark: Connie Dai, President, NECINA
7:05 PM - 7:10 PM
Moderator introduces guest
7:10 PM - 7:40 PM
Presentation and Discussion: Lei Sun
7:40 PM - 8:00 PM
Q&A
Any questions, please contact: career@necina.org
You should NOT MISS this!
Please use the QR Code below to sign up at Eventbrite: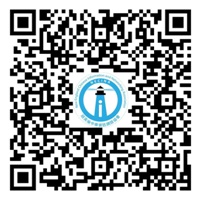 Guest Speaker Introduction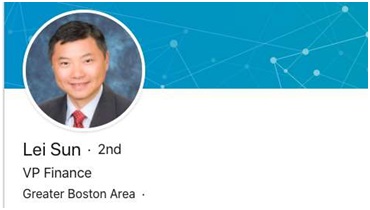 Our first Series will feature Lei Sun, currently VP of Finance in Tufts Health Plan. Mr. Sun has two decades of experience in corporate finance serving companies across healthcare, consumer products, and services as well as Internet O2O sectors in China and the U.S.
Prior to joining Tufts Health Plan, Lei served as the CFO and SVP for Boston based Overseas Adventure Travel managing annual sales of $200M. Previously, he was the CFO for Dianping from 2014 to 2015 where he was in charge of raising capital as well as getting the company financial and accounting practices ready for public offering. While with Converse, Lei supervised all aspects of Converse China & APAC's finance functions and developed a regional growth strategy to support its wholesale, retail, and licensing business. From 2007 to 2009 Lei was the Finance Director at ARAMARK, leading the 2008 Beijing Olympic Catering project. Earlier in his career, Lei also worked for Cigna in the U.S. and Andersen Consulting(Accenture) in China.
Lei holds a Bachelor's Degree in Engineering from Shanghai Jiao Tong University and an MBA in Finance from the University of Virginia. He is also a CFA Charterholder.
Event Organizer
NECINA, short for New England Chinese Information and Network Association, is the most established and influential high-tech professional organization in New England of the United States.
Founded in 1996 as a non-profit organization, NECINA set its mission to facilitate professional career development, nourish entrepreneurship, and bridge the business and culture gap between U.S. and China.
NECINA hosts conferences, workshops, job fair, and various special programs every year, serving more than 4,000 members from diverse industries such as software, telecommunications, networking, bioinformatics, FinTech, robotics, investment, and law.
Also, NECINA has partnered with local professional associations, research institutions and universities for events promotion, co-hosting and resource sharing.
NOW go subscript the rest of year
FREE MEMBERSHIP and enjoy EVERYTHING you deserve
https://www.eventbrite.com/e/necina-career-bootcamp-tickets-120523945365