疫情之中, 屹立绽放 - NECINA第25届志愿者启动会圆满召开
NECINA, 马萨诸塞州 – 2020年7月25日,纽英伦中华资信网络协会(NECINA)通过ZOOM在线上举行了志愿者工作启动会。本次会议由新一任会长戴晨方女士主持,吸引了来自美国东西两岸的协会董事、骨干成员以及志愿者的热情参与。 新老成员欢聚一堂共同回顾了NECINA走过的二十四年历程、探讨NECINA的愿景、文化和发展战略。戴会长介绍了新的组织构建和在目前新冠挑战下的工作目标,各团队项目负责人进一步介绍详细阐述了相应的工作计划。此外,志愿者们还探讨了"如何衡量作为志愿者的付出与个人收获"等话题。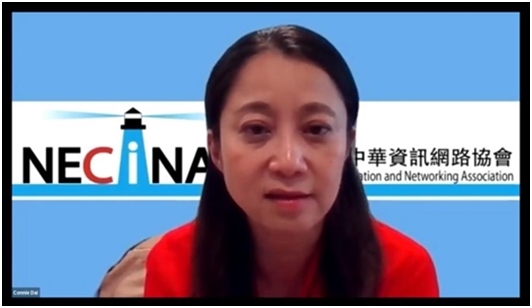 虽然新冠还将持续一段时间,但是NECINA本年度的活动计划仍然安排的丰盛饱满,绝大多数会通过ZOOM举办。作为NECINA地标的高科技峰会本年度仍将持续召开。连续举办十四年的YOUH ENTREPRENEURSHIP PROGRAM(高中生创业服务) 已经在紧锣密鼓的准备之中,八月底将要上线。 借着新冠病毒给线上活动带来的无国界无边界的特殊机遇,本年度还将举办NECINA历史上史无前例的INNOVAITON CHALLENGE(创新挑战), 这将成为今年创业部门的旗舰活动。同时,职业发展部除了继续一年一度的职业峰会,还将推出领导力和职场软技术的讲座。 虽然整个会议由于通过网络连线,期间发生了一些小插曲,但大家始终全神贯注默默支持,一直延续了4个多小时仍意犹未尽。因为这次会议的每一位发言人都无私的奉献了自己的时间,精心准备了演讲内容,真正体现了 NECINA 人 "热情、可靠、有才能" 的特质。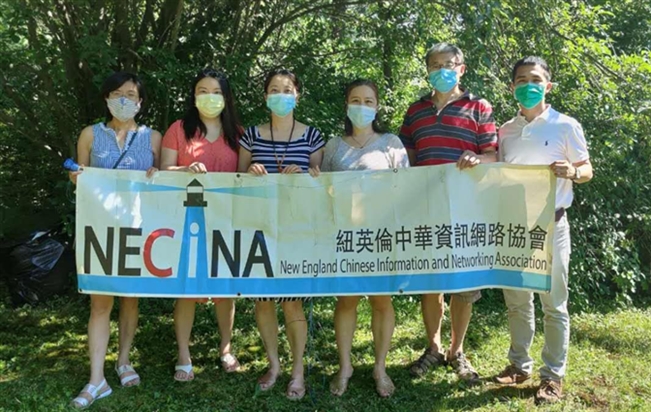 附上会议演讲人和演讲内容,如果您希望观看Zoom会议录影剪辑,请发电子邮件: marketing@necina.org
Objectives
Understand NECINA history, culture and volunteering rationale for NECINA
Understand operation plans for the year
Understand team structure, team initiative and plan
Get to know all other officers and start bonding
Build a basic knowledge of other teams' work to facilitate inter-team coordination
Pledge commitment to NECINA
Agenda
1:00 PM - 1:05 PM

Connie Dai, President, opening remarks
1:05 PM – 1:15 PM

Ben Tao, Vice Chairman, Board of Directors, remarks
1:15 PM – 1:40 PM

Showing of a NECINA video, Daryl Luk, Board of Director
1:40 PM – 2:00 PM

Connie Dai, President, operation plan and team structure
2:00 PM – 2:20 PM

Chi Kong Shue, Board of Director, NECINA culture
2:20 PM – 2:35 PM

Lynn Zheng presents marketing and technology plan
2:35 PM – 2:50 PM

Joan Ni and Jackie Yang discuss membership, sponsorship and partnership
2:50 PM – 3:00 PM

Susan Xu presents YES program plan
3:00 PM – 3:10 PM

Harry Gao discusses tech conferences and entrepreneurship program
3:10 PM – 3:25 PM

Libby Wang announces Innovation Challenge proposal contest
3:25 PM – 3:40 PM

Nan Deng, Marketing & Tech team, tutorial NECINA email set up
3: 40 PM and afterTeam breakout discussion if necessary
NECINA自1996年成立以来,二十几年间吸引了世界各地万余人来到NECINA的大家庭,以项目合作、接受定期培训、参加各种主题研讨会、平台资源相互对接等形式,把每一个NECINA人紧密联系在一起。 NECINA所有项目与活动均由志愿者创建运行,在团队建设以及技术采纳和项目开展方面保持一贯的持续性,并不断扩大平台成果。最重要的是通过NECINA这个平台,每一个会员都在这里收获了友谊。 我们热情邀请更多志同道合者加入我们的团队,无论年龄、职业、性别,无论身在何处,只要具有NECINA人同样的热情和价值观。我们是多元的,是开放的,是包容的,我们都是志愿者!点击这里立刻申请加入志愿者行列。
扫描二维码立刻成为NECINA的至尊会员。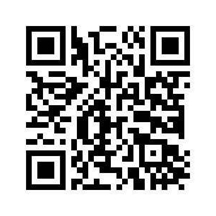 Standing and Blooming During the Pandemic
-- 25th NECINA Officers kick-off meeting successfully held
NECINA, Massachusetts - On July 25th, 2020, New England Chinese Information and Network Association ("NECINA") held its traditional Officer Training via ZOOM kicking off the new term. The meeting was hosted by the President-elect Connie Dai. Key Board Members, Operational Leaders and Volunteering officers from the east and west coast attended the meeting. They were full of enthusiasm and passion.Existing and newly joined officers gathered to review the twenty-four years of history of the organization and came to explore the vision, mission, culture and growth strategies for NECINA. President Dai introduced the new organization structure and goals under the current Covid-19 challenge. The operational leaders of each functional departments elaborated on the corresponding work plans. In addition, the volunteers discussed various topics such as "how to balance volunteering efforts and personal gains".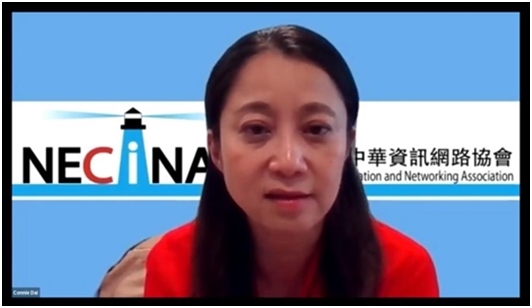 Despite of the lasting Covid-19, NECINA is still planning this term with full fledged programs and events all of which will be hosted via Zoom. Our landmark events of technology conferences will continue to take place. The Youth Entrepreneurship Services will also be organized after its 14th anniversary. It is already undergoing meticulous preparation and is expected to kick off by the end of August. Thanks to the unique opportunities without borders brought by Covid-19, NECINA will host the unprecedented Innovation Challenge as the flagship program for entrepreneurship department. Moreover, career development department will not only continue to present annual career conference but will integrate all resources to facilitate seminars for leadership and soft skill training. Although the conference was interrupted due to connection glitches, all participants were highly engaged and collectively provided much needed support behind the screen. Despite the meeting lasted for more than four hours, when it is time to end, people were still exchanging anecdotes, reflecting ideas and thoughts, and nobody seems to want it to finish. Expectedly, every speaker at this conference has dedicated his or her time fully preparing for the content of the speech, which truly reflected the long-standing core value of NECINA as "Passionate, Dependable, Talented".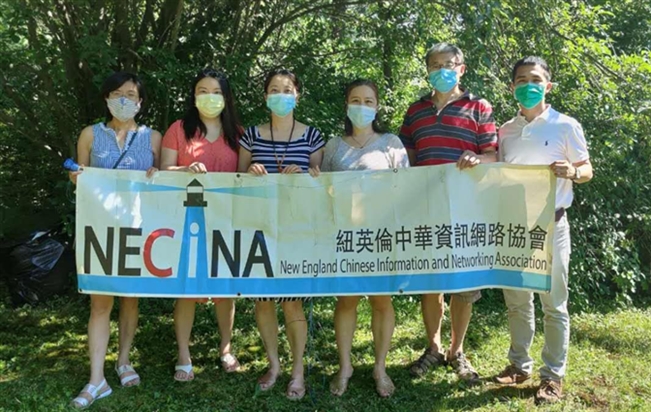 The speakers and the content of the speech are attached. If you want to watch the video clips of the Zoom meeting, please email: marketing@necina.org.
Objectives
Understand NECINA history, culture and volunteering rationale for NECINA
Understand operation plans for the year
Understand team structure, team initiative and plan
Get to know all other officers and start bonding
Build a basic knowledge of other teams' work to facilitate inter-team coordination
Pledge commitment to NECINA
Agenda
1:00 PM - 1:05 PM

Connie Dai, President, opening remarks
1:05 PM – 1:15 PM

Ben Tao, Vice Chairman, Board of Directors, remarks
1:15 PM – 1:40 PM

Showing of a NECINA video, Daryl Luk, Board of Director
1:40 PM – 2:00 PM

Connie Dai, President, operation plan and team structure
2:00 PM – 2:20 PM

Chi Kong Shue, Board of Director, NECINA culture
2:20 PM – 2:35 PM

Lynn Zheng presents marketing and technology plan
2:35 PM – 2:50 PM

Joan Ni and Jackie Yang discuss membership, sponsorship and partnership
2:50 PM – 3:00 PM

Susan Xu presents YES program plan
3:00 PM – 3:10 PM

Harry Gao discusses tech conferences and entrepreneurship program
3:10 PM – 3:25 PM

Libby Wang announces Innovation Challenge proposal contest
3:25 PM – 3:40 PM

Nan Deng, Marketing & Tech team, tutorial NECINA email set up
3: 40 PM and after Team breakout discussion if necessary
NECINA has attracted thousands of people from all over the world since its establishment in 1996. They join NECINA family for conferences, projects, trainings, engagements, workshops, special interest clubs and seminars on most trendy and traditional topics in technology, entrepreneurship, career development, and professional networking during more than two decades.All projects and activities were initiated, created and executed ted by volunteers. Wey kept the consistence in team building, technology support and projects implementation through well-established NECINA platform. Most importantly, every volunteer gained not only valuable experience and essential skills that can be applied to any endeavor he takes, but also life- long friendships and relationships.We cardinally invite YOU to join our volunteer team. As long as you embrace of our core value, you can be at any age, with any occupation, gender and whereabout. We are diversified, open, inclusive, we are all volunteers! CLICK here to fill in our Officer Registration Form TODAY.
Become our premium member by scanning the QR code.